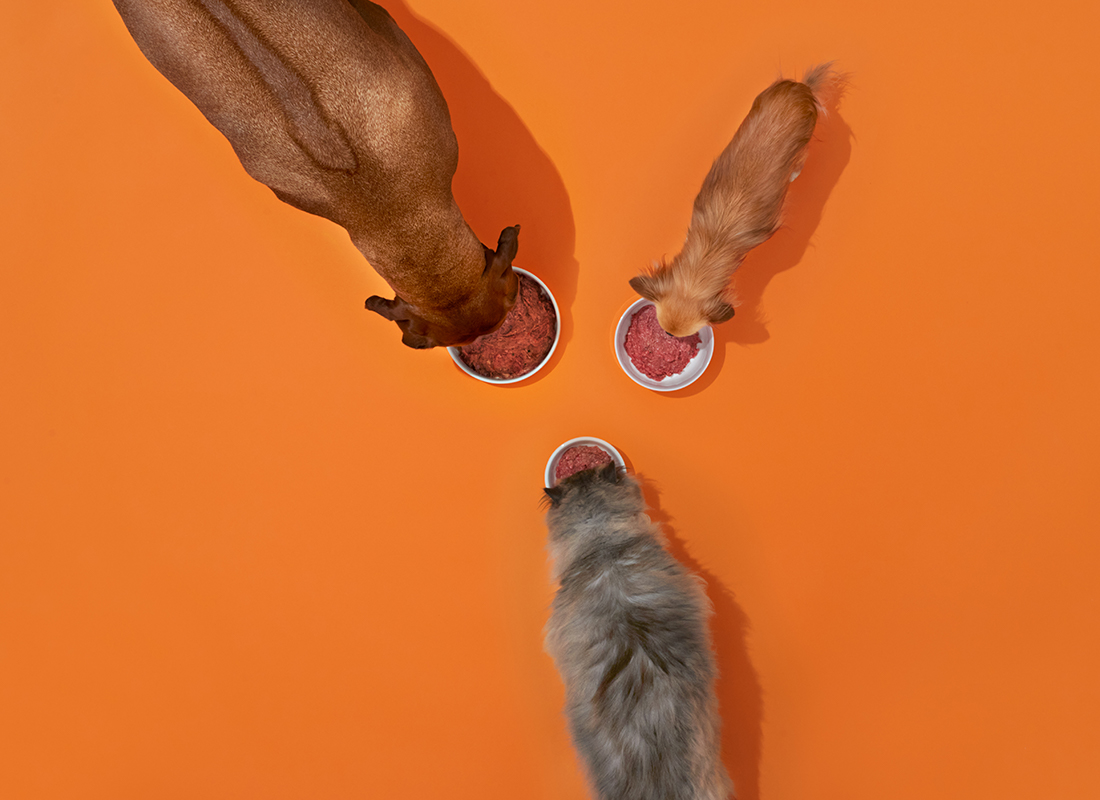 Breed Boldly.
Our Bold Breeder Program helps to support breeders in promoting a healthier lifestyle through a raw pet food diet. From breeder discounts and free puppy and kitten packs to educational tools to help you raise healthier (and happier) litters, discover the many benefits of breeding boldly.
Learn More
Join the cubs!
New pet join your family pack? Paw-fect. Sign up your kitten or puppy for our Cubs Club and receive a Bold by Nature Starter Pack along with monthly coupons and more.
Sign Up
"We've been extremely happy with the quality of Bold by Nature products. Portion sizes are perfect and the guidelines on the packaging are very helpful. We recently had one of our fur-friends pass who lived to be 18, eating raw the last 8 years of his life! Highly recommend!"

"Before feeding Charlie Bold by Nature, she struggled with digestive issues. We finally made the switch to raw feeding and changes [in] Charlie's overall health have been amazing. She is leaner, stronger and happier. The yeast in her paws is non-existent and her teeth have never been whiter!

She would leave kibble in her bowl for days at times, the minute she gets her Bold by Nature patty she gobbles it down instantly! It's been a life changing experience for her and I and I'll never look back!"

Raw Reviews.
Want to leave a review of your own? We'd love to hear from you. Fill out the form below and let us know what you think!

Frequently Asked Questions
Here's the scoop. Although we do believe that feeding only a raw diet is best, if you still need to feed some kibble (due to budget or convenience), you can feed both kibble and raw food in separate meals. However, you shouldn't mix the two! Kibble and raw should be served separately to avoid digestive upset.

We generally recommend only feeding raw, but if you're not ready yet, you have a couple of options:

Feed one raw meal and one kibble meal per day.

Feed raw for several days, then feed kibble for several days.

We believe that some raw is better than no raw.

This is not uncommon! Most cats need a bit of time to make the switch.

If your cat does not take to raw right away, mix the raw blend with canned cat food. For example, start with ¼ raw food and ¾ canned food. Gradually reduce the canned food until you are feeding an entirely raw diet. Every cat is different — be patient as this can be a lengthy process!

Contact us if you need help switching your cat to raw.
View More