Serve the


Bold standard.
From Bold classics to fresh new favourites, discover Bold by Nature raw recipes, supplements and treats that'll make every day for your pet a Bold one.
Get Started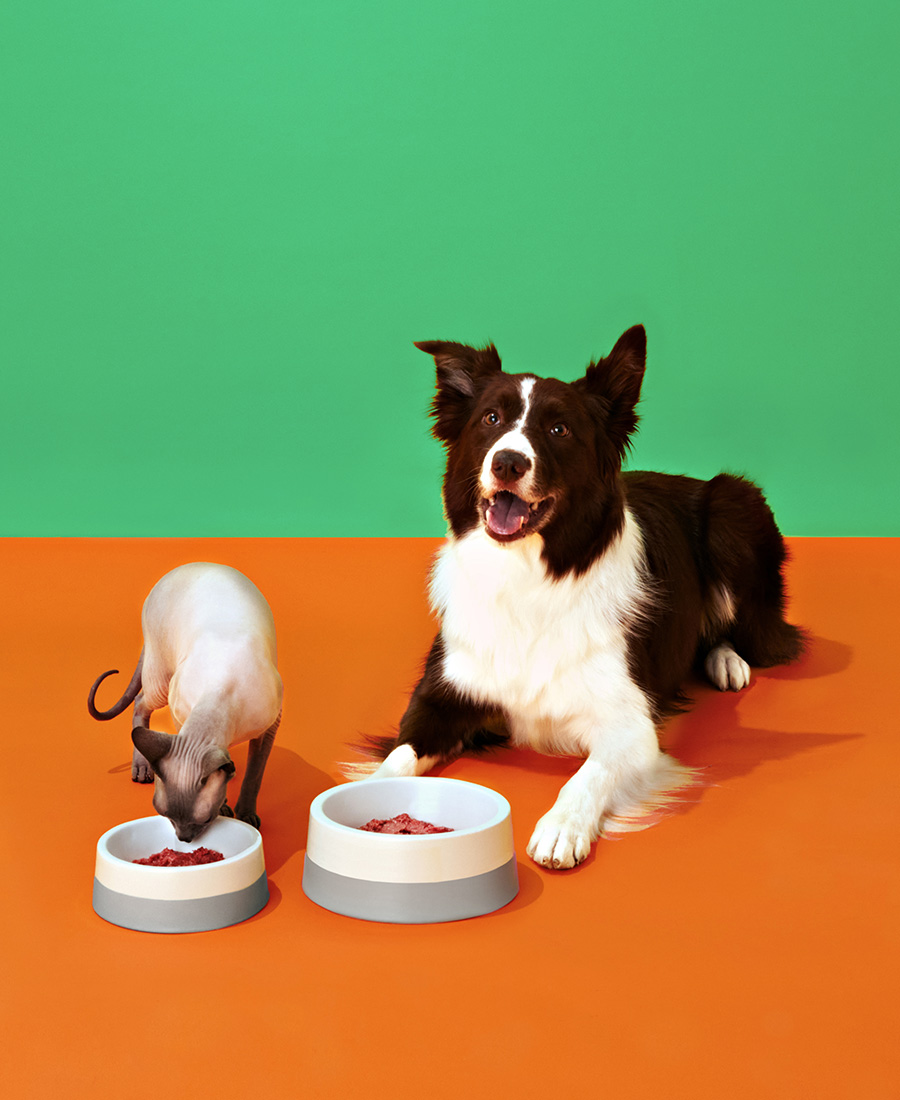 Locally prepared.

Proudly served.
Personalize your pet's raw plan.
Find out which raw recipe is best for your pet by completing our quick product selector questionnaire. Dig in!
Start
A Bold new way to boost your pet's bowl.
Introducing Bold by Nature+ Supplements - a boost of benefits in your pet's bowl. These supplements improve overall wellness, promote a healthier coat, and more.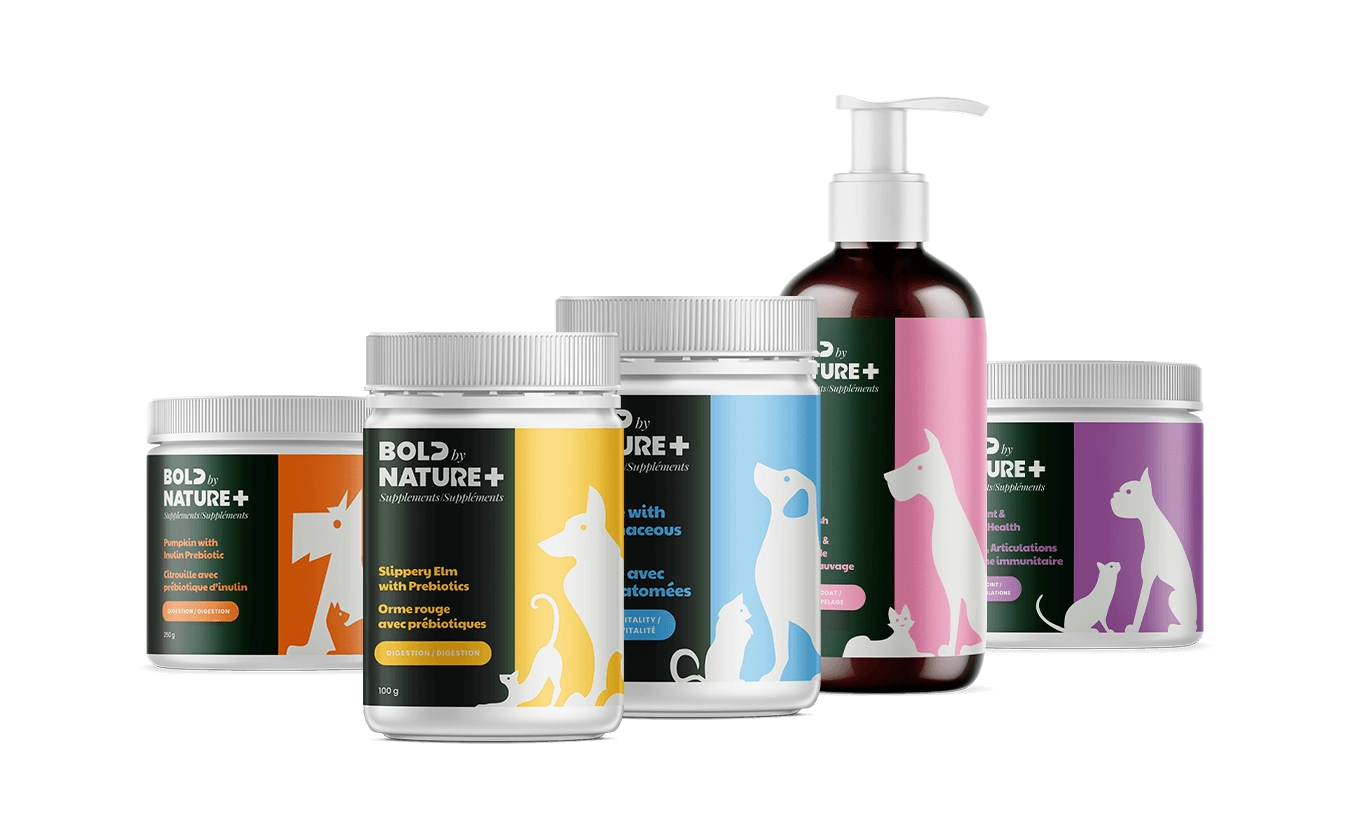 The Bold Standard
Over 15 years

of freshness.
We believe pets deserve a diet that keeps them healthy and thriving. That's why we offer premium raw pet food, treats, and supplements with recipes that have been developed over years of research and consultation, each filled with wholesome ingredients. Our recipes are produced without added processes, ensuring we set the bold standard in raw pet food.
Why Raw?
Premium raw pet
food made real easy
& really delicious.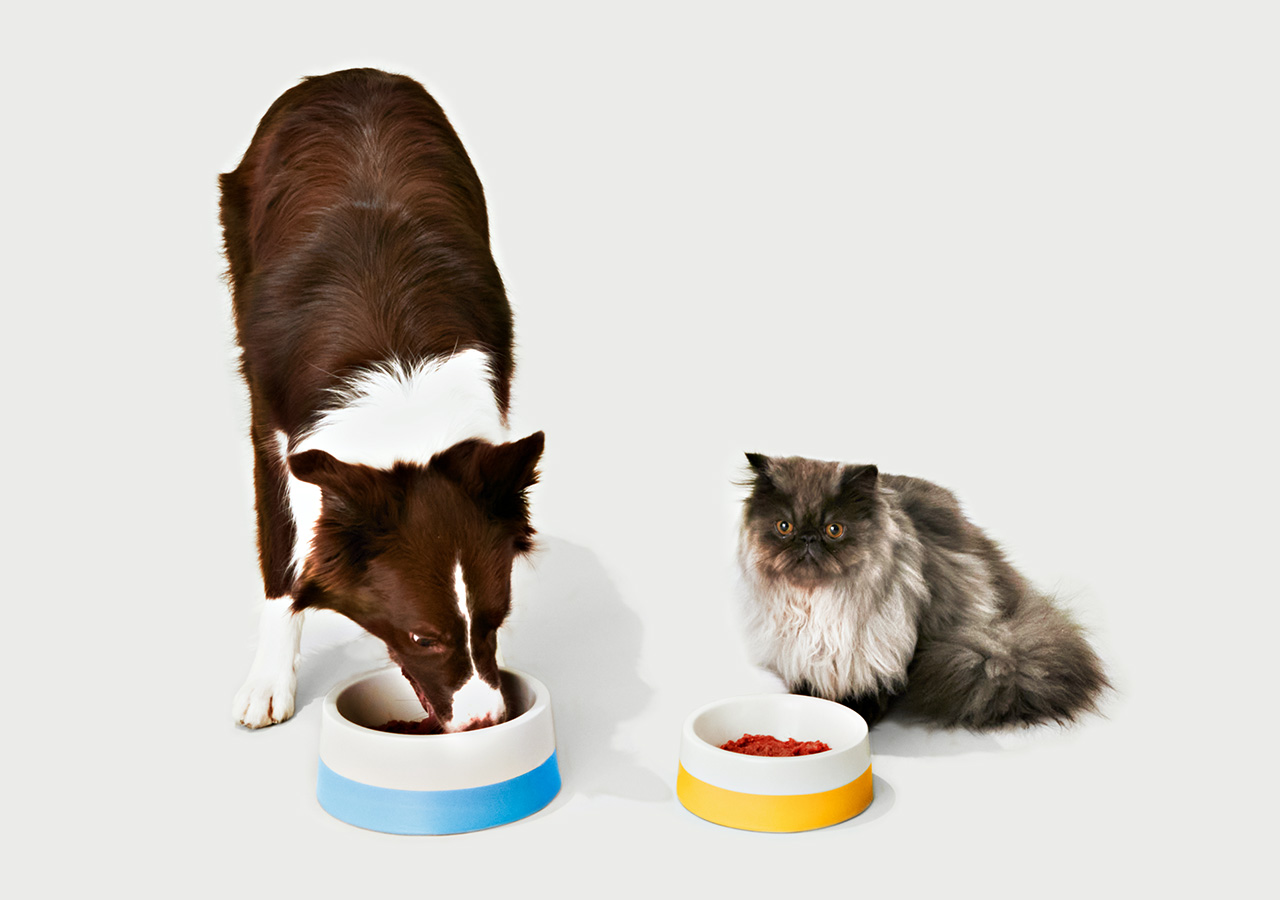 Feeding Calculator
Want to crunch some numbers? Find out how much you should be feeding your pet with our easy-to-use feeding calculator.
Calculate
Better, Bolder.

"My cat was a rescue and, at one year old, had never had a solid bowel movement. The vets tried him on all sorts of hypoallergenic dry foods and wet foods, but this little guy was getting really sick from malnourishment. Then I found … Bold by Nature Cat and by day two his diarrhea was gone. Over time, my little guy is going to get better and better, and I won't even need the vet except for annual shots! Bold by Nature changed Fox's life, literally!"

From Blah to Licked Bowl!

"We got Westley in October. The first time we have ever had a dog that wouldn't eat what was offered. For 10 months, we tried different foods, different toppers, even different games. We finally decided to give raw a try. We were recommended Bold by Nature Mega Chicken formula. To be honest I was a skeptic. Not only was I not expecting him to eat but I also wasn't expecting him to eat out of the bowl without assistance. To my surprise he dove right in and finish the whole bowl. I'm not going to lie, tears were shed. Bold by Nature saved us."

Bold by Nature has changed our lives completely.

"Getting Hunter to eat turned into a huge struggle around his first birthday. In the eight months that followed we tried countless high quality kibbles, and without fail after a few days he would refuse.

A friend and our vet recommended we try a few Bold by Nature Turkey patties to see if this was something he would eat. That was it, we had found a food he would get excited for. We started adding in Pork and Duck into our routine.

Hunter has been raw fed for 3 years now and he is thriving, he has gotten a perfect bill of health from the vet who is much happier with his teeth, muscle tone and size on this diet. We constantly get complements on his hair and how soft and shiny it is."

"Before feeding Charlie Bold by Nature, she struggled with digestive issues. We finally made the switch to raw feeding and changes [in] Charlie's overall health have been amazing. She is leaner, stronger and happier. The yeast in her paws is non-existent and her teeth have never been whiter!

She would leave kibble in her bowl for days at times, the minute she gets her Bold by Nature patty she gobbles it down instantly! It's been a life changing experience for her and I and I'll never look back!"

"Lyric used to have horrible stomach pains prior to being on Bold by Nature. Since transitioning she no longer has any digestive concerns, it has changed her life for the better."

"Our dogs love Bold by Nature. We love that it is a convenient fresh food option shiny coats, bright eyes and endless energy for hiking."
Join the cubs!
New pet join your family pack? Paw-fect. Sign up your kitten or puppy for our Cubs Club and receive a free Bold by Nature Raw Starter Pack along with monthly coupons and more.
Sign Up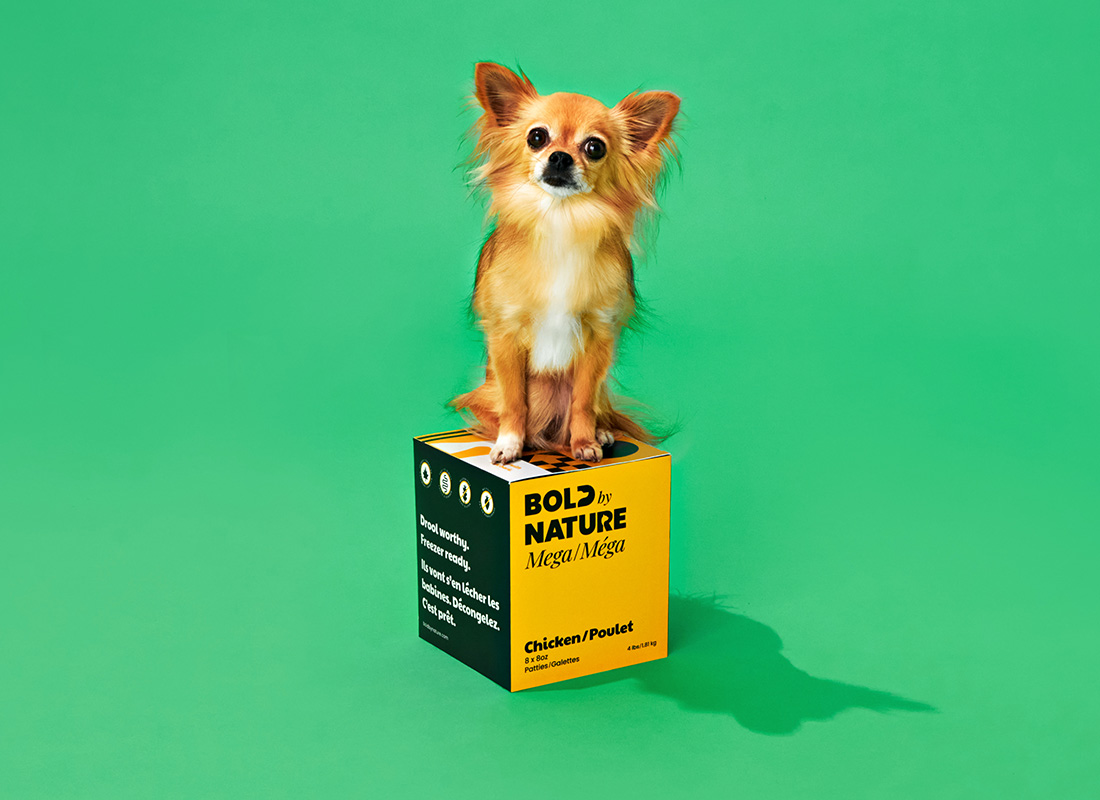 Add some Bold shelf presence.
As the leading producer of raw pet food in Canada, we offer retailers a variety of products and formulas to fit the many needs of their customers and fur-friends. 
From premium raw recipes in our Bold by Nature Select line to our more affordable, multiple pup-approved Mega line, we offer over 40 locally prepared recipes and treats. As our partner, we also provide friendly and professional raw food training and support. It's better to go Bold.
The Raw-Source Blog.
Feel free to dig into some of our recent blog posts!